Astronomy
LIVINGSTON, LA - 1999: This is a time-exposure representation of the Laser Interferometer Gravitational-Wave Observatory (LIGO), where scientists hope to detect gravitational waves 1999 in Livingston, Louisiana. Einstein predicted the existence of gravitational waves, which have as yet not been detected. In hopes of detecting such waves, laser beams are sent down this facility's two long tunnels. Instrumentation inside the tunnels can detect wave forces that might deflect the lasers as little as one-billionth the diameter of a hydrogen atom. An identical facility has been erected in Richland, Washington. The questions man has tried to answer by looking to the heavens with such powerful telescopic tools are at the very center of his search for meaning in his individual life as well as meaning in general. It is hoped that the study of the universe, or "cosmology," including how stars, galaxies, black holes, etc. are formed and how they evolve, with more and more complex telescopes driven by more and more complex computers, will answer these questions. But it seems that as each more powerful observatory comes online, yet more probing questions arise. Will we ever uncover the secret of the true nature of the universe and thus the reason for existence in general and our existence in particular? (Photo by Joe McNally/Getty Images)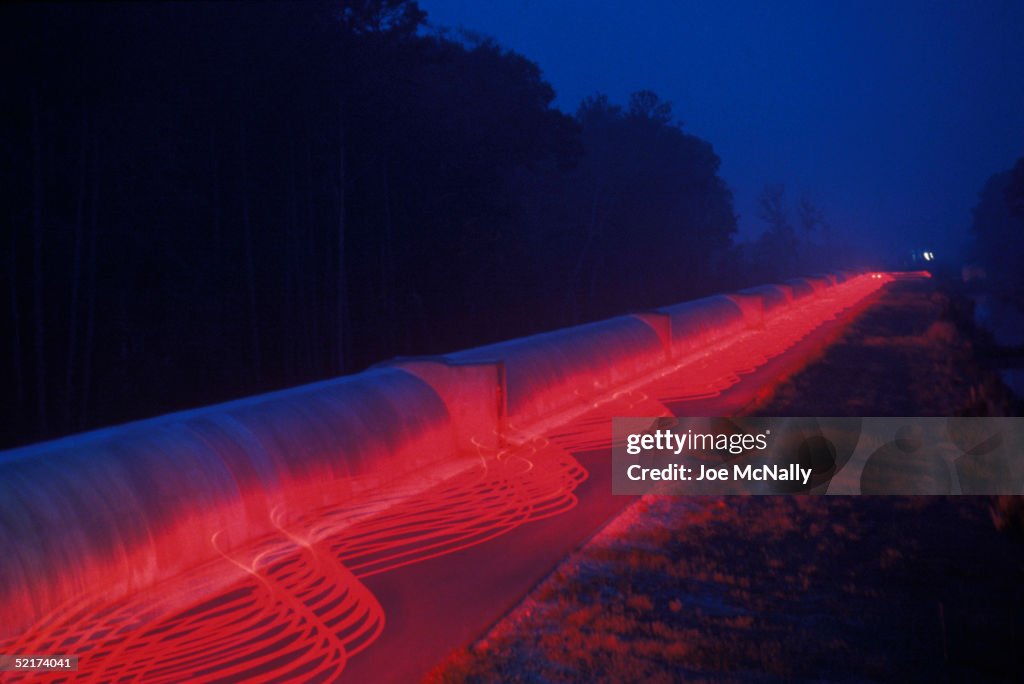 Hoe mag ik dit beeld gebruiken?
Let op: afbeeldingen die historische gebeurtenissen weergeven, kunnen thema's of beschrijvingen bevatten die niet overeenkomen met huidige denkbeelden. Ze moeten worden voorzien van historische context. Kom meer te weten.
GEGEVENS
Beperkingen:
Neem voor gebruik voor alle commerciële of promotiedoeleinden contact op met uw lokale kantoor.
Gemaakt op:
01 januari 1999
Naam materiaal:
52164411JM_CON024879013