2018 NBA Finals - Game Four
CLEVELAND, OH - JUNE 08: Stephen Curry #30 of the Golden State Warriors celebrates with the Larry O'Brien Trophy after defeating the Cleveland Cavaliers in Game Four of the 2018 NBA Finals at Quicken Loans Arena on June 8, 2018 in Cleveland, Ohio. NOTE TO USER: User expressly acknowledges and agrees that, by downloading and or using this photograph, User is consenting to the terms and conditions of the Getty Images License Agreement. (Photo by Gregory Shamus/Getty Images)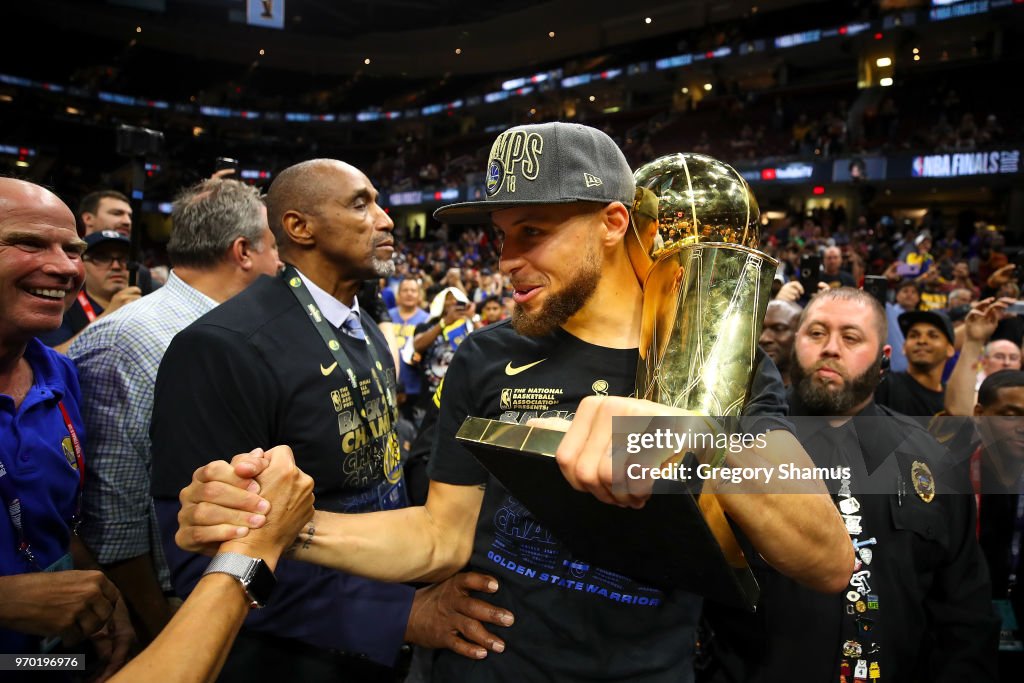 Hoe mag ik dit beeld gebruiken?
GEGEVENS
Beperkingen:
Neem voor gebruik voor alle commerciële of promotiedoeleinden contact op met uw lokale kantoor. Volledige redactionele rechten in het Verenigd Koninkrijk, de Verenigde Staten, Ierland, Australië, Nieuw-Zeeland en Canada (behalve Québec). Beperkte redactionele rechten voor dagbladen in andere delen van de wereld. Bel ons voor meer informatie hierover.
NOTE TO USER: User expressly acknowledges and agrees that, by downloading and or using this photograph, User is consenting to the terms and conditions of the Getty Images License Agreement.
Collectie:
Getty Images Sport
Bron:
Getty Images North America
Naam materiaal:
775170288MR003_2018_NBA_Fin
Max. bestandsgrootte:
4802 x 3201 px (40,66 x 27,10 cm) - 300 dpi - 8 MB