Ciprofloxacin anthrax treatment, 2000.
UNITED KINGDOM - JANUARY 30: A packet of 14 x 500 mg tablets of Quinoflox (ciprofloxacin) made by Biolab Sanus Farmaceutica Ltd, Sao Paulo, Brazil, and distributed by the internet pharmacy, Pharmacy International Inc. Ciprofloxacin can be used to treat the effects of anthrax inhalation. Anthrax is a naturally occuring disease of plant eating animals, and is caused by a bacteria called Bacillus anthracis. The spores can be stored almost indefinitely as a dry powder, which is easily inhaled. Since September 1991, there has been concern that terrorists might use anthrax as a biological weapon. In late 2001 letters containing anthrax spores, addressed to various American politicians and media figures, were sent through the mail, killing five people. (Photo by SSPL/Getty Images)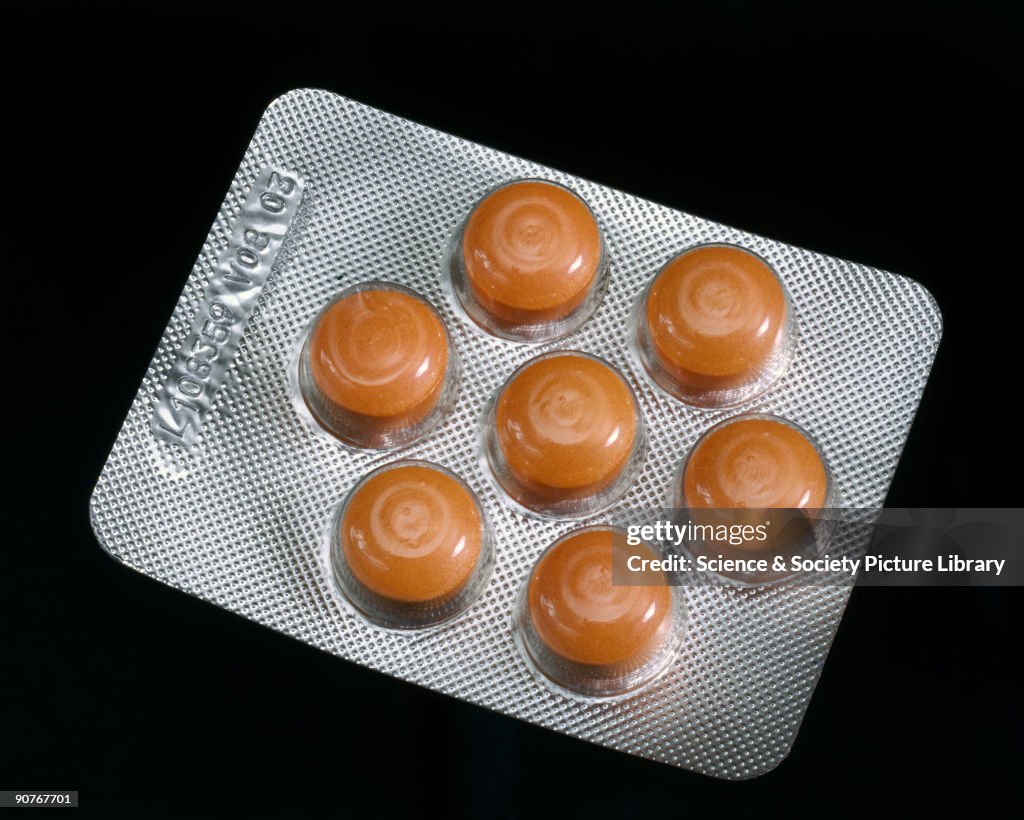 Hoe mag ik dit beeld gebruiken?
Let op: afbeeldingen die historische gebeurtenissen weergeven, kunnen thema's of beschrijvingen bevatten die niet overeenkomen met huidige denkbeelden. Ze moeten worden voorzien van historische context. Kom meer te weten.
GEGEVENS
Beperkingen:
Neem voor gebruik voor alle commerciële of promotiedoeleinden contact op met uw lokale kantoor.
Gemaakt op:
01 januari 2000