Ivorian football star Didier Drogba, doe...
Abidjan, IVORY COAST: Ivorian football star Didier Drogba, does a lap around the Felix Houphouet-Boiny stadium in Abidjan to salute fans 09 June 2007 during a ceremony celebrating the star. Drogba is African Footballer of the Year and leading 2006-2007 English Premiership scorer. Drogba ended his Nations Cup goal drought with a late strike as Ivory Coast overwhelmed Madagascar 5-0 in Group 1 of the African Nations Cup for the biggest victory last weekend. The match was staged in the former opposition stronghold of Bouake to help heal wounds of the 2002-2003 civil war. AFP PHOTO / ISSOUF SANOGO (Photo credit should read ISSOUF SANOGO/AFP via Getty Images)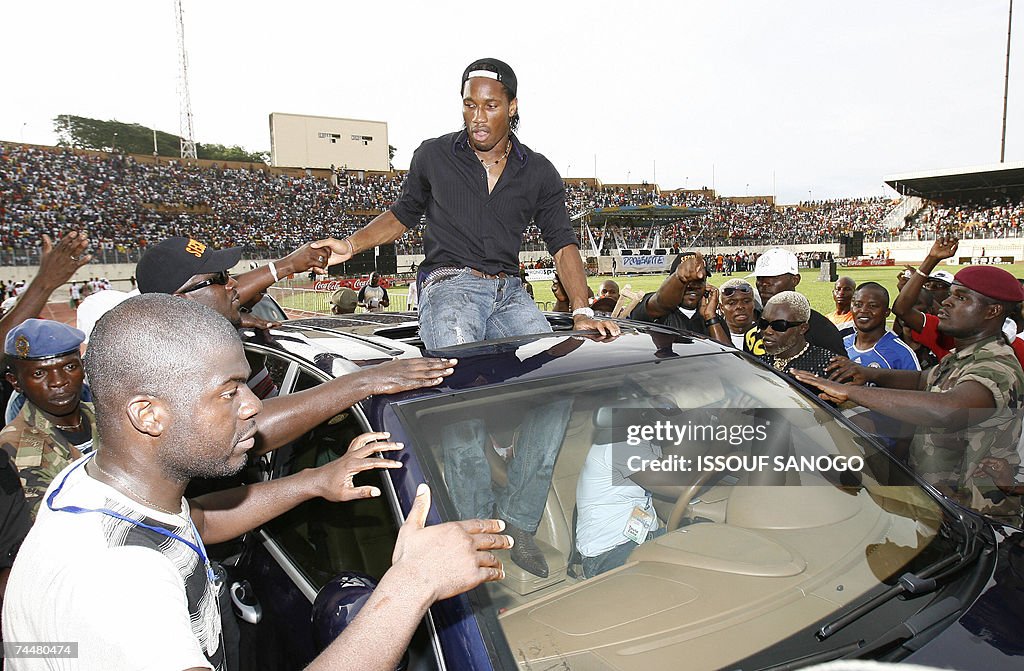 Hoe mag ik dit beeld gebruiken?
GEGEVENS
Beperkingen:
Uitsluitend voor redactioneel gebruik.
Naam materiaal:
Par1360151